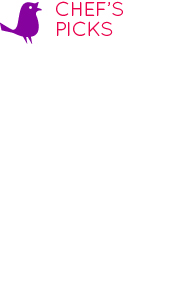 Spicy Tom Yam Soup Nooddles
RM 19.90

Delicious Thai hot & sour soup with prawns, fish & vegetables



Spaghetti Carbonara Seafood
RM 25.90

All time favorite creamy pasta with smoked salmon



Chicken Chop
RM 29.90


Grilled chicken chop, served with black pepper sauce, sautéed vegetables & wedges

Chicken / Beef Satay (1/2 dozen)
RM 14.90


A Malaysian favorite. Served with onions, cucumber & spicy peanut sauce?



Nasi Lemak – A Hornbill Special
RM 16.90

Fragrant coconut rice served with chicken curry, sambal squid & acar rampai (pickled vegetables)




Nasi Goreng Malaysia
RM 19.90

Malaysian fried rice served with chicken satay, chicken wing, fried egg & papadam (Indian crackers)

Choice of :Spicy / Non-spicy




Malaysian Chicken Curry
RM 19.90

Spicy chicken curry served with white rice & papadam (traditional Indian Crakers)



Fried Mee Mamak Style
RM 17.90

Stir fried yellow mee with beancurds, eggs, seafood & potatoes in tomoto & dark soya sauce.

* All prices are subject to 10% service charge & 6% Goods & Services Tax (GST).
* All illustrations are for display purposes.