Sit back…..Relax…..And let us do all the work!
Birthdays are wonderful occasions to share with family and friends. Make that day special and celebrate your birthday in a fun and unique way! Kuala Lumpur Bird Park can offer you a fantastic learning experience and create a lasting memory on your special day.
Enjoy the park exploration walk with our ranger, laugh at our cunning blue and gold macaw at our bird show and get up close with our flightless bird!
Make your birthday celebration an event to be remembered!!
Adult RM 59.00 ++ per person
Child RM 47.00 ++ per person *(3 - 12 years old)
Breakfast (To be served at 11am)
1. Toast with Butter and Jams
2. Hot Coffee and Tea
Buffet Lunch
Pick ONE from each of the following:
1. Spaghetti Bolognaise (Chicken) or Spaghetti Aglio Olio or Fried Rice
2. Sweet & Sour Chicken or Homemade Fried Chicken Wing or Chicken Chop with Mushroom Sauce
3. Chicken Drummet or Fish Finger or Grilled Fish with Lemon Sauce
4. Chicken Nugget or Mini Cocktail Sausage
5. Mini Spring Roll or Cheesy Potato Wedges
Dessert
Fresh Fruits Platter & Assorted Puddings
Beverages
Free-flow of Orange Cordial, Iced Water, Coffee & Tea
Party Itinerary:
11:00am Registration of guest and breakfast.
11:30am Discover various species of birds with our Park Ranger.
12:30pm Bird show performance at the Amphitheatre.
1:00pm Cake cutting ceremony.
1:15pm Buffet Lunch.
1:30pm Mascot & feathered friends appearance.
2:00pm Distribution of party packs.
Inclusive of:
1. KL Bird Park admission tickets.
2. Breakfast & Buffet Lunch.
3. 3 hours usage of Private venue with P.A. system.
4. Welcome signage and Party Decorations (Balloons & Backdrops)
5. Park Ranger, Mascot & Party Coordinator fees.
6. Party Packs.
7. FREE 1 year membership card to Birthday Child.
Terms & Conditions:
1. A minimum booking of 35 pax (adult + Child) for each party.
2. The number of guest to be confirmed 5 days before the event.
3. Reservation must be confirmed 2 weeks before the event.
4. Reservation requires a non-refundable deposit of RM 500.00.
The balance is to be paid on the day of the event.
5. The party duration is 3 hours, 11am to 2pm (including registration).
For every additional hour, RM 300.00 will be charged.
6. Outside foods and drinks are not allowed.
7. Helium balloon (with or without stand) is strictly prohibited.
8. The party pack items are subject to change without any prior notice.
9. This Birthday package rates are valid until 31/12/2018.
10. All prices are subject to 10% service charge and 6% Service Tax.
11. All pictures shown are for display purposes only.
12. All payment can be made to: Hornbill Restoran & Kafe Sdn. Bhd.
RHB Bank: 2142-77000-20-587.
Please download the PDF file here :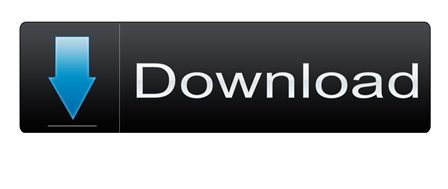 For bookings and enquiries, please contact:

Marketing Department
Tel : 03 - 2272 1010
Fax : 03 - 2273 5428
Email : info@klbirdpark.com