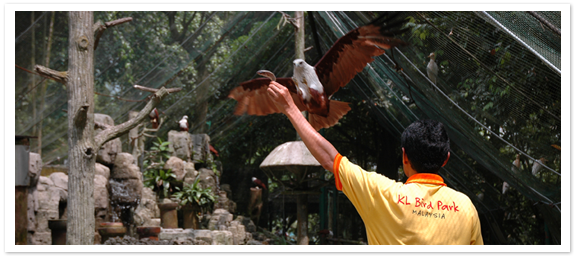 Located in Zone 1, the Brahminy Land exhibits our collection of Brahminy Kites, one of the popular local bird of prey species in Malaysia.
These magnificent birds give out sorrowful, mewing calls especially during late evenings.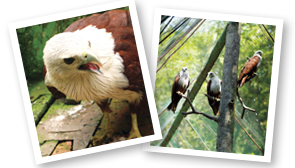 Brahminy Kites forage over both water and land, feeding on small preys such as fish, rodents and even insects.
Don't forget to catch our Eagle's Feeding show which takes place at Brahminy Land at 2.30pm daily.